Welcome to SPN Survivors!
We are a 501(c)3 non-profit organization that engages and equips communities to strengthen mental health and prevent suicide among teens and young adults. Our vision is to see fewer young people in crisis so we reach out and START the conversation about how to build a foundation that supports a healthy you at home, at school, at work and at play. We support educators, parents, students and mental health professionals with our education resources and love to participate in community events including comic, pop culture and fandom themed events.
Did You Know . . .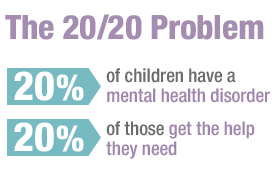 Did you know that 50% of all mental health disorders develop by the age of 14, when a young person is starting high school? And that 75% of all mental illness develops by the age of 24?
Mental health disorders do not discriminate and affect every school and every neighborhood across the country. The good news is that mental illness is a health disorder that IS treatable. Education and awareness are essential in early detection, seeking help and realizing "You are NOT alone!"
Upcoming Events
2023 Conventions
We will be attending the following comic, pop culture and fandom themed events with either a table, booth or participation in a panel:


June 2-4, 2023 in Chicago
Sept 8-10, 2023 in Minneapolis
Dec 8-10, 2023 in Nashville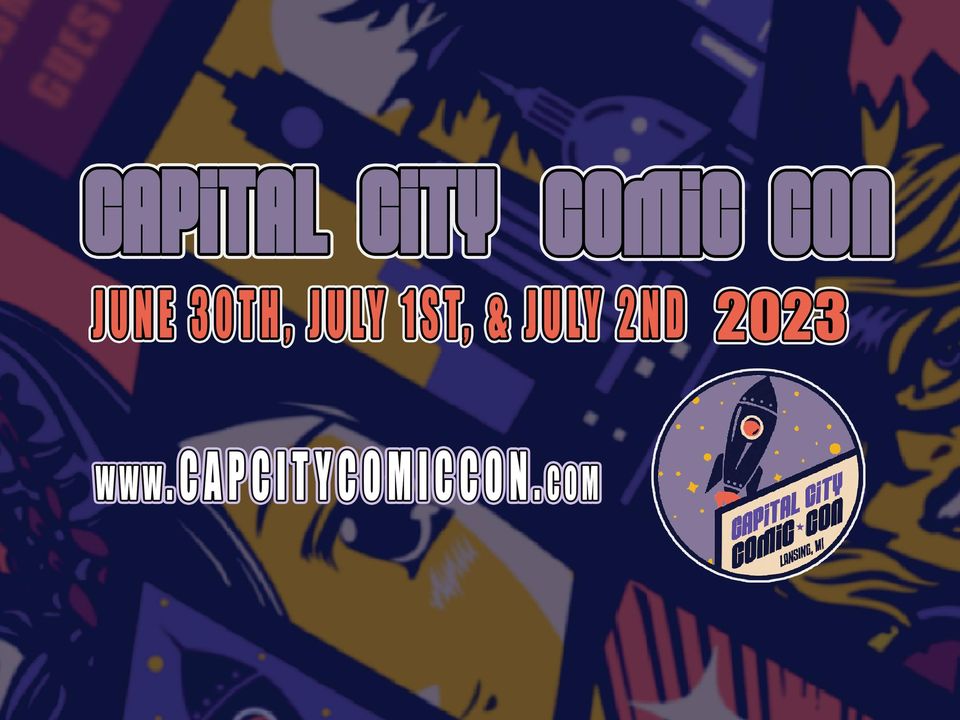 Coming Soon
Mental Health Education Classes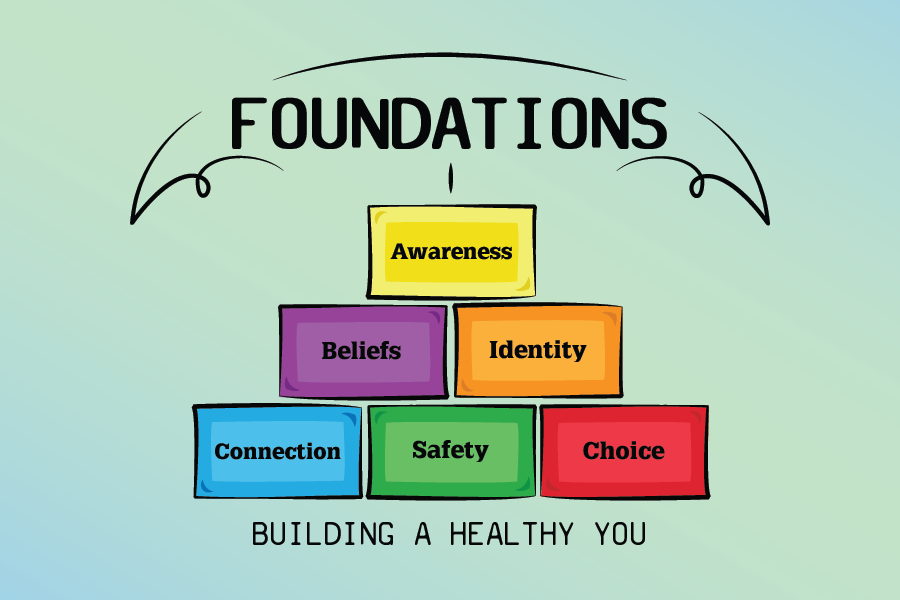 Join us as we share how to transform your life using six key building blocks to strengthen your mental health at home, at school, at work and at play
Fundraising
Facebook It's quick and easy to create a fundraiser, donate your birthday, become a monthly donor or make a one time donation to directly support our work.
Kroger Link your Kroger Plus Card to our non-profit account #NY648 and your weekly grocery shopping will help connect resources to those that need them. Enroll in the Kroger Community Rewards Program today!
eBay Store From t-shirts to stickers to our popular Battle Buddies, we offer several items that make great gifts for friends and family of all ages that also help you care for your mental health. Please visit our eBay store today.
eBay Auctions When selling an item on eBay YOU, the seller, can choose to donate a percentage of the sale to charity and we are grateful for those who support us this way! We also host auctions throughout the year that feature unique, fandom themed items that are sometimes autographed by Supernatural cast members.
Book Sales SPN Survivors is honored to receive a portion of all sales of the book There'll Be Peace When You Are Done celebrating the legacy of the TV show, Supernatural!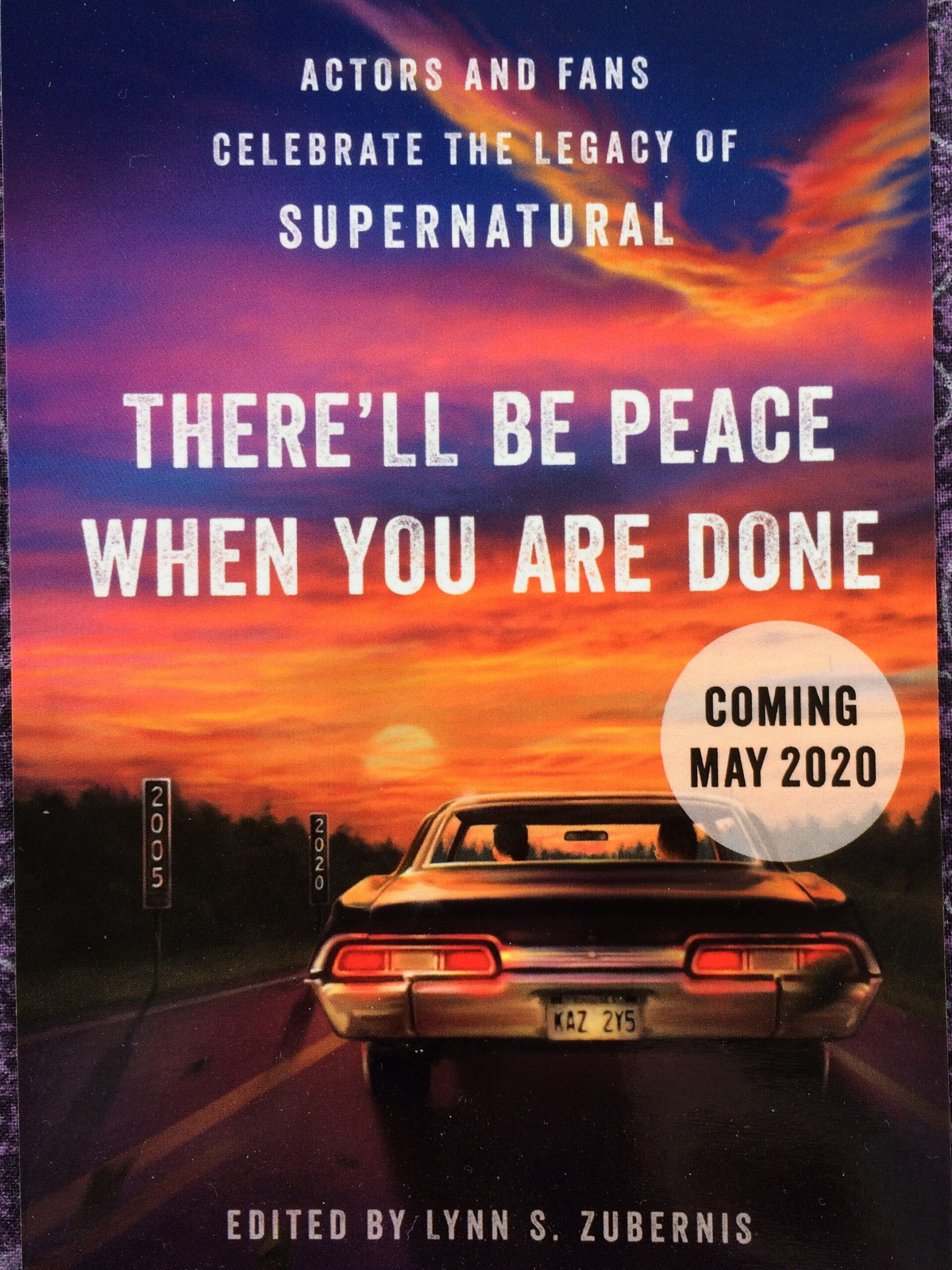 Donations Monetary donations are always welcome here on our website.
Thank you for your support!
---
Do You Know Me?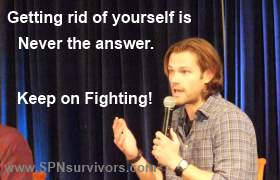 SPN Survivors is looking for the young Supernatural fan who attended ChiCon 2013 and asked Jared Padalecki and Jensen Ackles about suicide at the end of their panel. That moment forever changed our lives and an open letter has been written to her in hopes that she will contact us. If you know who this person is, please let her (or her family) know we would love to talk to her. Thank you!