SPN Survivors:  Helping People, Saving Lives: The Family Business!
We are a 501c3 non-profit organization whose mission is to reach out, offer support, and bring people together through education and awareness while shining a spotlight on suicide prevention, self-care, Mental Health First Aid, and local, state and national resources.
Connect, Communicate, Care

.

We all have struggles and challenges in life, but we do not need to fight these battles alone. Through our programs and events, we reach out and help others in our community. In fact, we are pleased to announce our 1st video highlighting our two annual events: March for Hope and #YouMatter! Day. Please join us as we continue to make a difference Helping People, Saving Lives: The Family Business!
---
Upcoming Events:

  July 14-16 at ChiCon in Rosemont, IL
SPN Survivors will have a table in the vendors room July 14-16 at the Supernatural convention lovingly known as ChiCon. We will be promoting #YouMatter! Day and holding a Collection Drive for our Comfort Kit Program all weekend long. Stop by and learn how you can get involved Helping People, Saving Lives: The Family Business!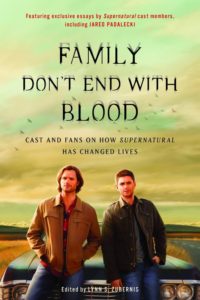 * Autographs for our chapter in Family Don't End with Blood available upon request.
---
Ongoing Programs:
Comfort Kits:

We continue to collect 

adult coloring books

,

crayons

, 

5″x7″ notebooks/journals

(solid colors with NO spiral binding please), 

5″x7″ activity books

(word search, etc for teens) and

4″x6″ small, flexible photo albums

to deliver to teens ages 12-18 who come to the ER seeking help for depression, self-injury, suicide risk and other behavioral issues. Our Comfort Kits not only provide ways to reduce the stress of the situation but also provide support and encouragement to Always Keep Fighting for better days ahead because #You Matter!

Amazon Wish List:

We have created an Amazon Wish List of suggested Comfort Kit items, that you can purchase through AmazonSmile, and have shipped to us: SPN Survivors, P.O. Box 51426, Livonia, MI 48151 ~ Of course, monetary donations are always accepted here on our website.

Etsy Store:

 Our Battle Buddies make great gifts for friends and family of all ages and they are available to order every day from our Etsy store. Every Comfort Kit we donate includes one of our Battle Buddies and we have heard some amazing stories of how they are truly Helping People, Saving Lives: The Family Business!
---
Awareness Alley
The days and events listed below are opportunities for you to #GetKind and increase your awareness so you are better able to reach out and help others in your community.
June 1-30 ~ PTSD Awareness Month
June 4 ~ National Cancer Survivors Day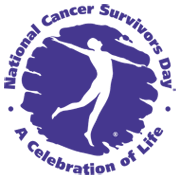 1st Sunday in June
June 14 ~ World Blood Donor Day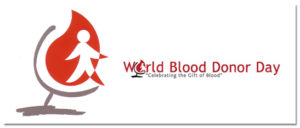 Because every blood donor is a HERO
June 17-18 ~ Out of the Darkness Overnight Walk in Washington DC
The Overnight is an experience like no other.
"It's a place to laugh, to cry, and to heal – to honor the past and embrace a future that your work will change for the better." Please visit the American Foundation for Suicide Prevention for more information.
June 21 ~ Make Music Day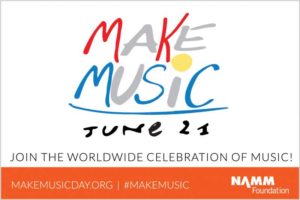 Music is the universal language that brings us all together!
Join the worldwide celebration of music on June 21!
Make Music is a free celebration of music around the world on June 21st. Launched in 1982 in France as the Fête de la Musique, it is now held on the same day in more than 750 cities in 120 countries. Completely different from a typical music festival, Make Music is open to anyone who wants to take part. Every kind of musician — young and old, amateur and professional, of every musical persuasion — pours onto streets, parks, plazas, and porches to share their music with friends, neighbors, and strangers. All of it is free and open to the public.
June 27 ~ National PTSD Awareness Day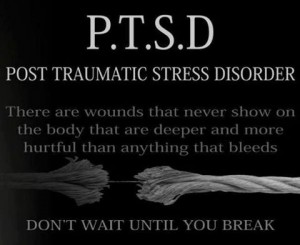 ---
Did You Know . . .
Did you know that 50% of all mental illness develops by the age of 14, when a young person is starting high school? And that 75% of all mental illness develops by the age of 24? Mental illness does not discriminate and affects every school and every neighborhood across the country. The good news is that mental illness is a health disorder that IS treatable. Education and awareness are essential in early detection, seeking help and realizing "You are NOT alone!"
---
Do You Know Me?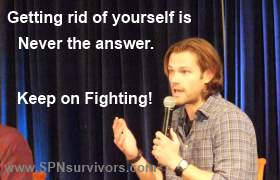 SPN Survivors is looking for the young Supernatural fan who attended ChiCon 2013 and asked Jared Padalecki and Jensen Ackles about suicide at the end of their panel. That moment forever changed our lives and an open letter has been written to her in hopes that she will contact us. If you know who this person is, please let her (or her family) know we would love to talk to her. Thank you!